GCS Coffee Bar ONLINE ordering is LIVE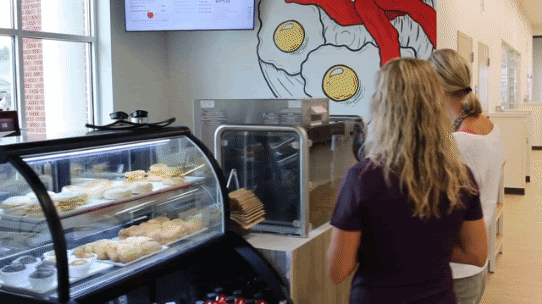 Dear Gaston Christian parents and friends,
While it has taken a little longer than expected, I am happy to announce that our online ordering system for the Coffee Bar is now fully functional. You can place your order, and pay online and your order will be prepared and ready for you when you arrive at the Student Life Center.
As a way to encourage parents, students, and faculty to use this new service, we will be offering a significant discount for two weeks. From Monday, November 6th through Friday, November 17th, all items at the Coffee Bar will be $2.00 per item. There will be a limit of four items per purchase. After Thanksgiving, we will return to regular pricing. We now have gift cards for the coffee bar as well (right).
I hope that many of you will enjoy our delicious coffees, lattes, espressos, and smoothies, as well as our breakfast sandwiches, scones, muffins, and a lot of other products.
Our Student Life Center is a great place to meet for a Bible Study or prayer.  Many people are also bringing their laptops and doing work here. You can access our internet wifi connections in the SLC as well.
Hope to see you there over the next two weeks!
Online order link is https://oo.viguest.com/?siteName=gaston
Blessings,
Dr. Marc Stout
Head of School