2019-2020
Application for New Students
(including Siblings of Current Students)
2019-2020 
Reenrollment for Current Students
(located under Apply/Enroll tab)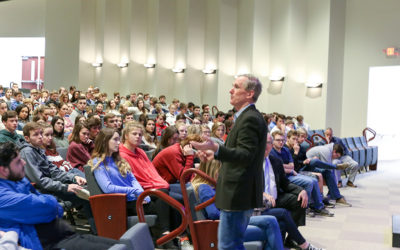 On Tuesday, January 29 Mr. Brian Hamilton spoke to middle school and high school students on Entrepreneurship and Economic Opportunity.  Mr. Hamilton co-founded Sageworks, the first financial technology company in the nation and the largest provider of software to...
read more
---
OUR MISSION STATEMENT
The mission of Gaston Christian School is to help students mature spiritually and excel academically by offering a Biblically integrated, college-preparatory program that will enable them to impact the kingdom of God by living productive Christian lives.
Gaston Christian School
Address: 1625 Lowell Bethesda Rd, Gastonia, North Carolina 28056
Hours: Mon-Fri: 7:00 am – 3:00 pm
Phone: 704-349-5020
Gaston Christian's educational mission is built on academic excellence, character development and the warmth of a nurturing, Christ-centered community.
Dear friends,
since God so loved us,
we also ought to love one another.
1 John 4:11 NIV