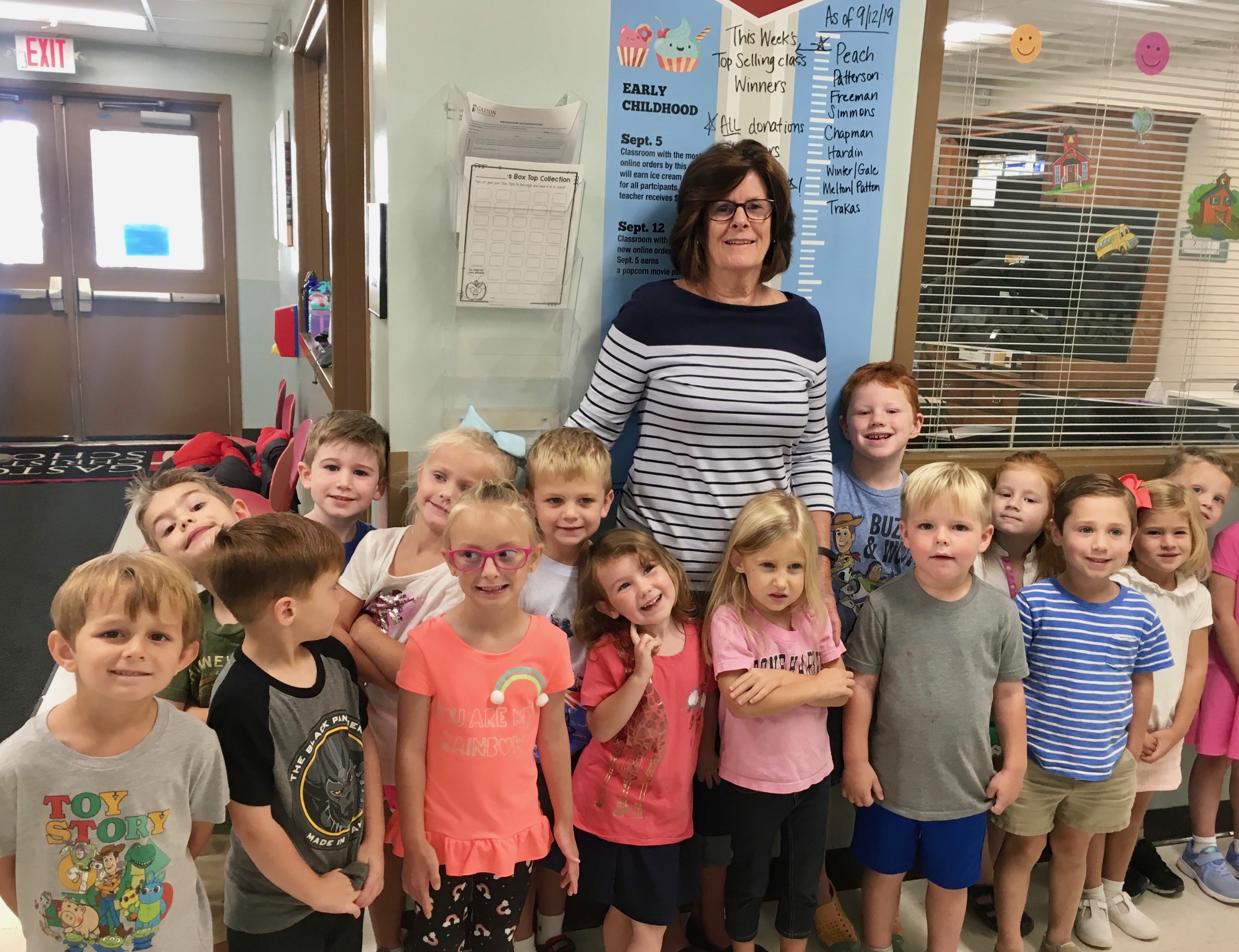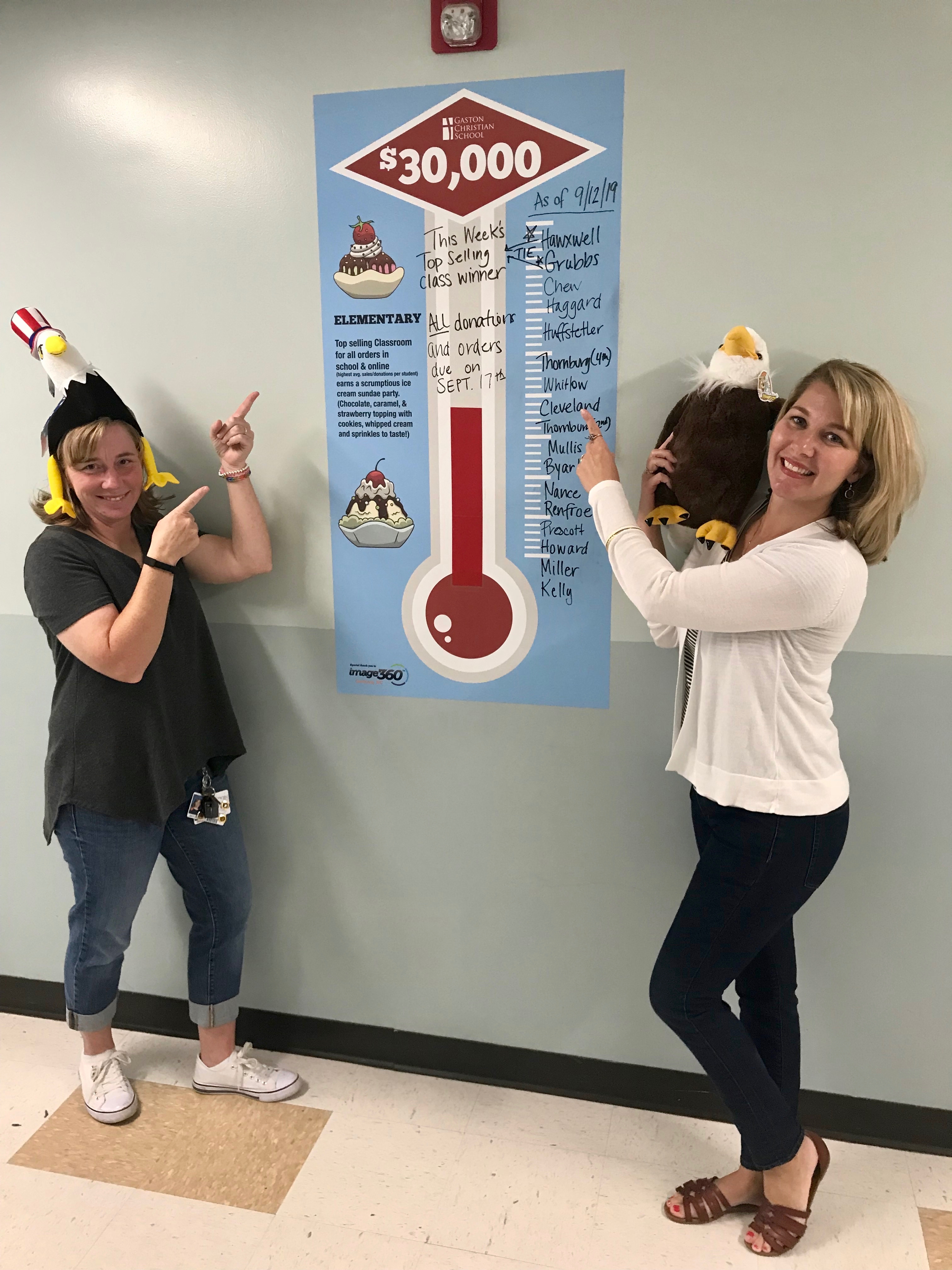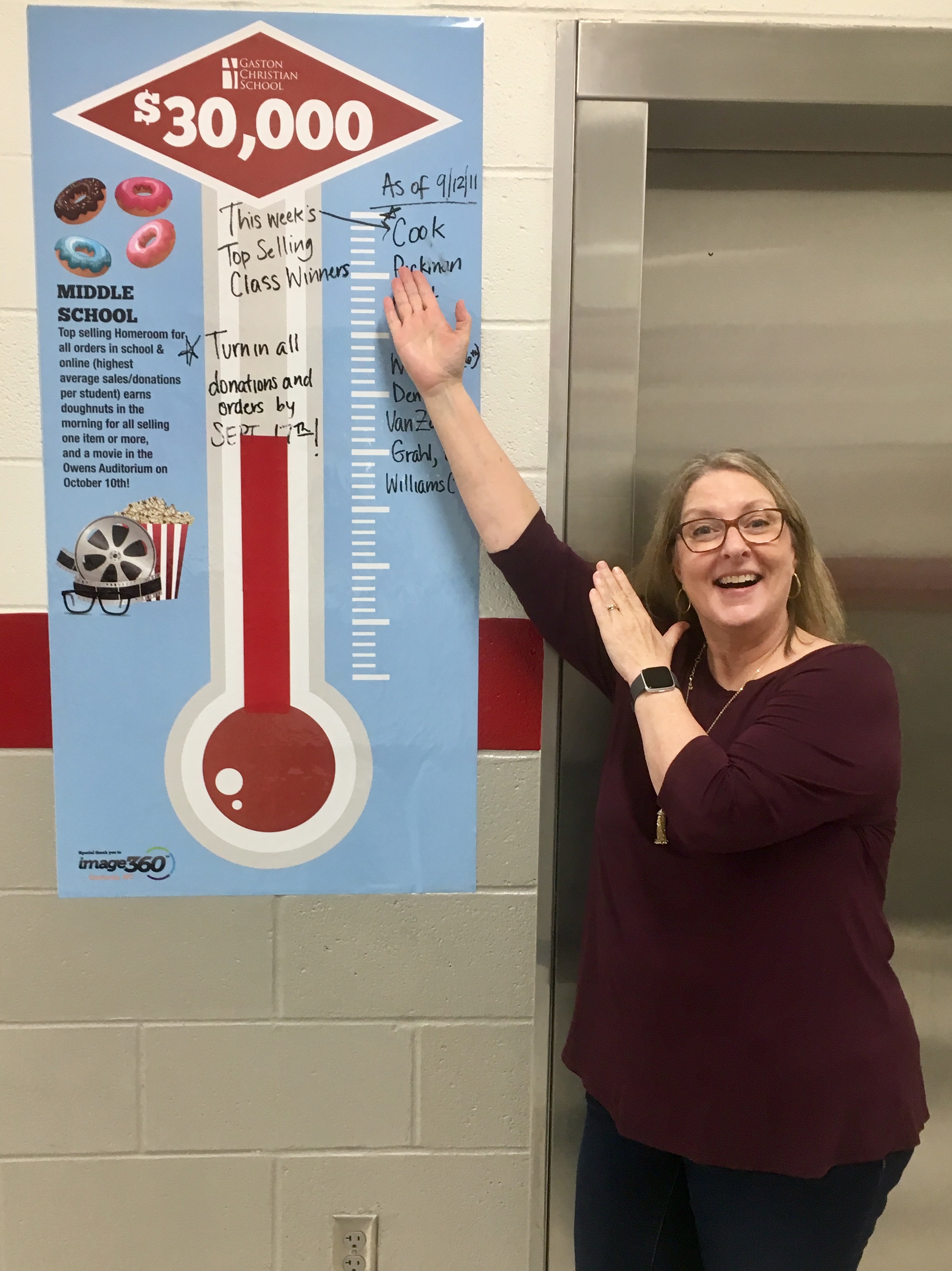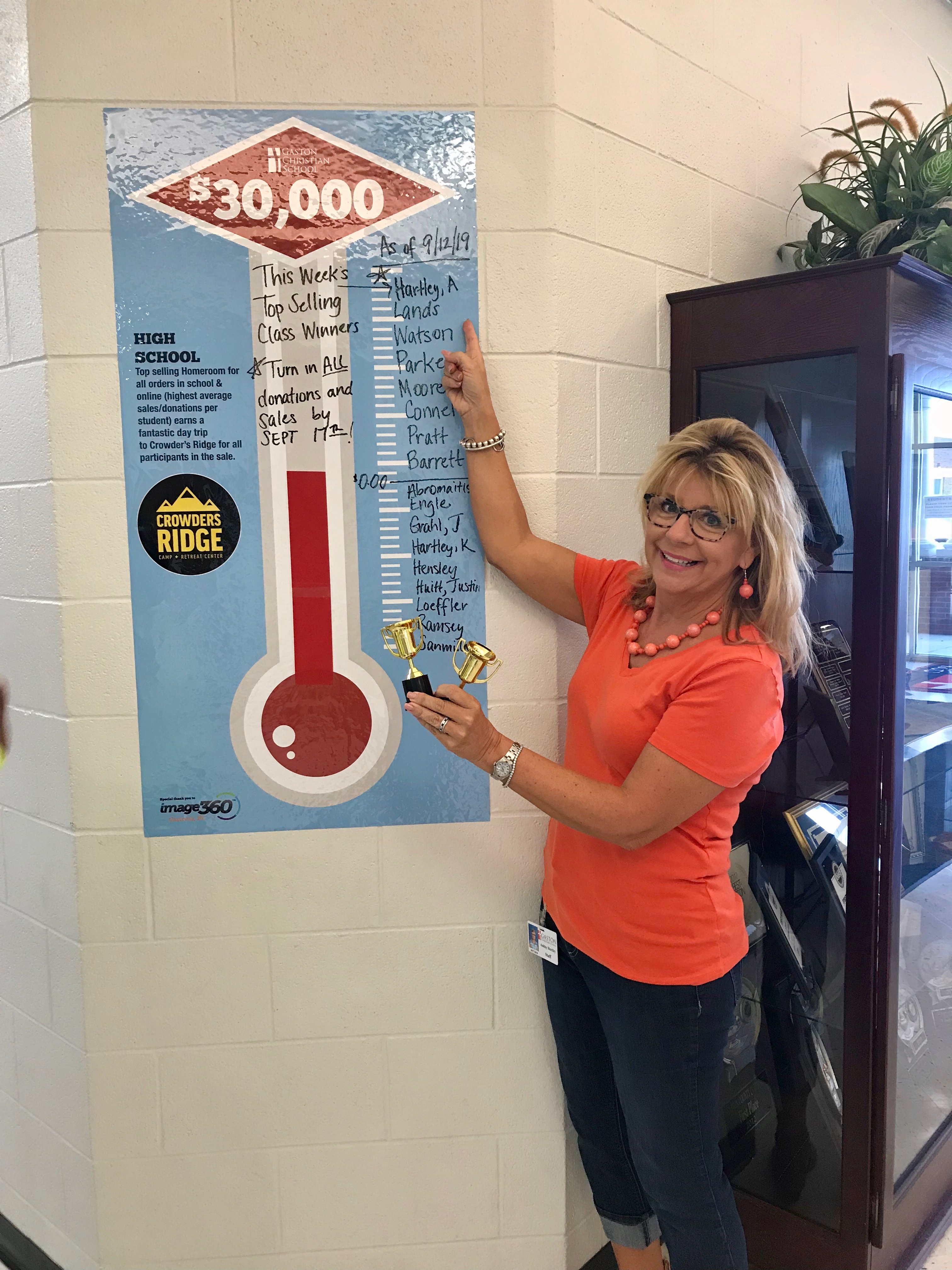 AND the winners are …
Mrs. Peach in early childhood, a tie between Mrs. Hawxwell and Mrs. Grubbs elementary classes, Mrs. Cook in middle school, and Mrs. Hartley in high school. Way to go!! Each winning class will have a special prize next week.
This is the LAST weekend to sell for our fall fundraiser! ALL donations and paper orders are due on Tuesday, September 17th. Please turn packets into your classroom/homeroom teachers. Let's see which class in each school will be the overall winner!!
We want to share the importance of WHY we do the fall fundraiser. Our goal of $30,000 supports our new mission statement through campus improvements: iPad carts for kindergarten students, Chromebook carts for middle school, remodeling bathrooms, enhanced campus security, and the Barnabas Fund which will assist GCS families and faculty with special needs.
We are so grateful for all YOUR support for our school!