The Gaston Christian School Drama Department offers college preparatory courses in both performance and technical theatre. Classes are currently held in a specifically designed learning cottage while performances are staged in the school gymnasium allowing for creative freedom in set design and construction. The department eagerly anticipates breaking ground for the school's fine arts building which will house all of the fine arts departments. Classes are taught by Les Schofield and Maralie Medlin, a father-daughter team whose primary goal is to build students' self-confidence, critical thinking skills, and collaborative work experience that will ensure success in a variety of collegiate and career fields. Former GCS graduates have pursued theatre degrees at UNC-Wilmington, UNC-Chapel Hill, UNC-Greensboro, Western Carolina University, Palm Beach Atlantic University, and Sarah Lawrence College.
About the GCS Drama Department
The Gaston Christian Players was formed in the spring of 2008 with its inaugural performance of Little Women. The Players maintain a three-production season from year to year. Any student who takes drama classes is considered a Gaston Christian Player, but those who are dedicated and committed to the program may continue to participate even if not enrolled in the classes.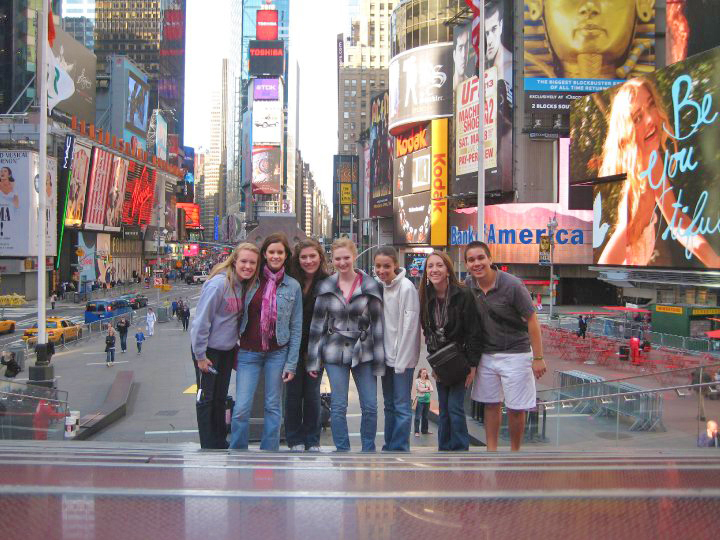 The Honors Drama Class of 2010 in NYC.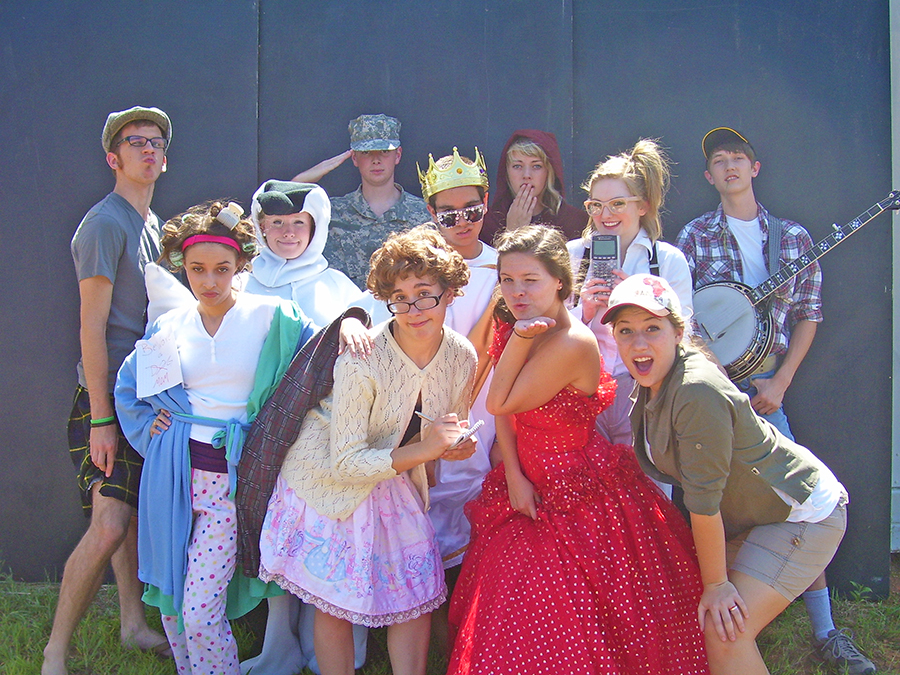 Drama
Grades 9-12
Drama at GCS is concerned with developing the creative imagination within each student by providing a nurturing environment for its expression. As part of the long history of Christian involvement with the fine arts, our program seeks to impart all the various aspects of theatre in a way that enables each student to be a redemptive presence on and off the stage. Students will learn the basics of drama: theatre terminology, theatre etiquette, theatre history, the production process, acting skills, technical aspects of theatre, and play analysis. They will also acquire the fundamental value of mutual respect as well as greater self-confidence. This is a vigorous program where each student will display her or his understanding of these concepts through performance, writing, and daily class exercises.
Honors Drama
Grades 10-12
Honors Drama involves the applied study of theatre vocabulary, reading and writing of theatre literature, acting, and technical theatre. Acting experience in Honors Drama continues and refines the exploration of the concepts of self, body and voice work, improvisation, and acting techniques. Theatre study at this level places a greater emphasis on the execution of skills, ensemble work, and collaboration with other student artists. Students use a wider variety of theatre literature and styles from theatre history and various cultures in forms of theatre and theatre related media through informal and formal productions.
Technical Drama
Grades 9-12
This program creates the opportunity for students to learn the necessary skills for successful theatrical design and production. Students will gain theoretical and practical competence in scene design, set construction, lighting, sound, stage direction, and all other aspects of stagecraft. As a "hands-on" course, students are required to help design and construct the sets for all drama productions as well as provide support for other activities at GCS as needed.
Costuming
Grades 10-12
This course offers an introduction to the history, concepts, and techniques of theatrical costuming. Students will learn and practice costuming techniques (hand sewing, machine sewing, patterning, etc.) as well as examine costuming history and design. In addition to completing coursework, students will collaborate with the drama department to provide support for its productions.

International Thespian Society
According to the organization's website, "the International Thespian Society (ITS) is the Educational Theatre Association's student honorary organization. ITS recognizes the achievements of high school and middle school theatre students. Since 1929, EdTA has inducted more than 2 million Thespians into ITS. That number continues to grow, with more than 36,000 students from around the country being inducted each year" (schooltheatre.org).
GCS chartered its first ITS troupe in October 2016 enrolling twenty-one inaugural members. The troupe is led by a five-member council that makes decisions about fundraising and activities. Meetings are held on the first Monday of each month.
If you would like to apply for induction into ITS, please fill out the GCS ITS Application and return it to Mrs. Medlin ASAP.