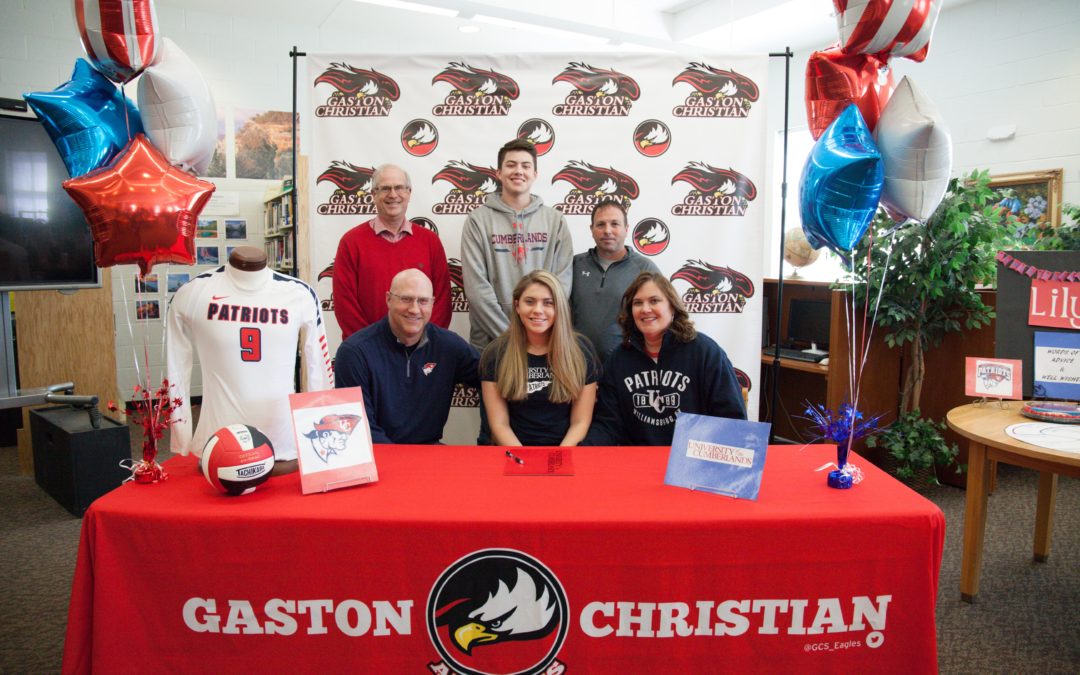 Lily Chapman is receiving a full 4-year scholarship to continue her volleyball career at the University of the Cumberlands in Williamsburg, KY.
She was an outstanding Outside Hitter at Gaston Christian and received All-Conference Honors all 4 years of her varsity career.  She has played club volleyball since she was 13-years-old.  She is currently playing at Carolina Union Volleyball Club in Charlotte.
Cumberlands coach, Ms. Kathryn Hart will be present for the signing.