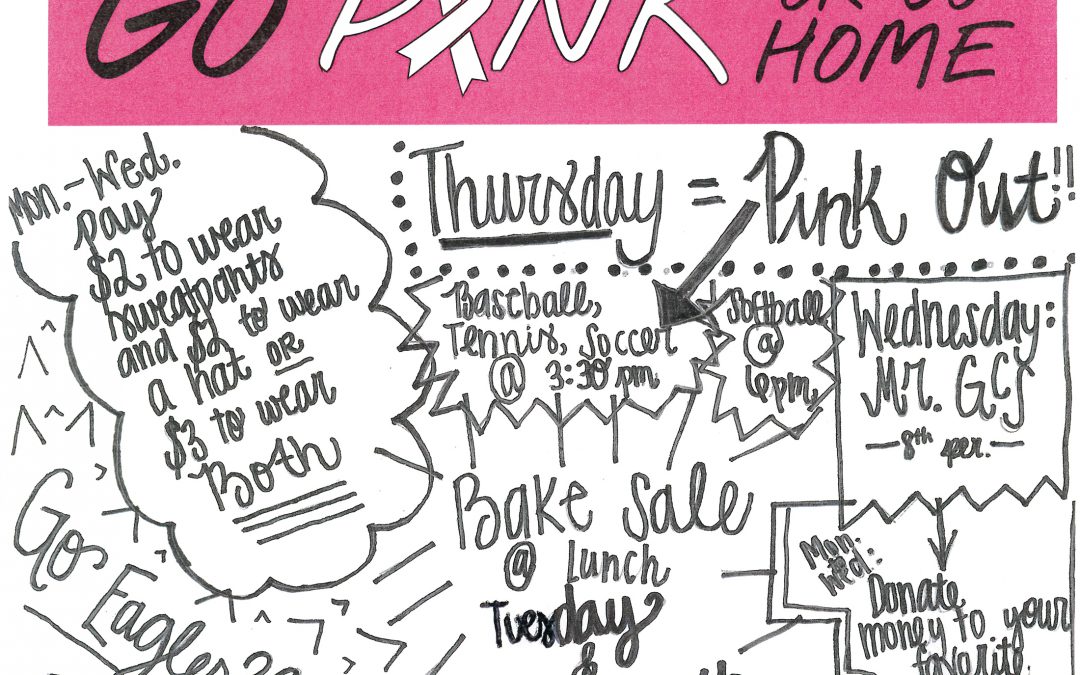 High School activities next week ALL proceeds go toward the donation to BCRF:
Monday

–

Wednesday

pay $2 to wear sweatpants and $2 to wear a hat or $3 to wear BOTH
Bake Sale @ lunch

Tuesday

&

Wednesday

Donate (M-W) to your favorite contestant for Mr. GCS – contest is

Wednesday

8th period

Thursday

is Pink Out at home games listed below.
For Everyone – PINK OUT home games on April 6 – WEAR PINK!
Varsity Girls Soccer @

3:30PM

vs Gaston Day
Varsity Baseball @

3:30PM

 vs Gaston Day
Varsity Boys Tennis @

3:30PM

vs Gaston Day
MS Softball @

4PM

 vs Anderson Christian
Varsity Softball @

6PM

vs Piedmont Charter
A portion of admissions and concessions will go toward Pink Out donation to the Breast Cancer Research Foundation (BCRF)
Families can send a check made out to GCS marked "Pink-Out" and we will add it to the BCRF contribution.