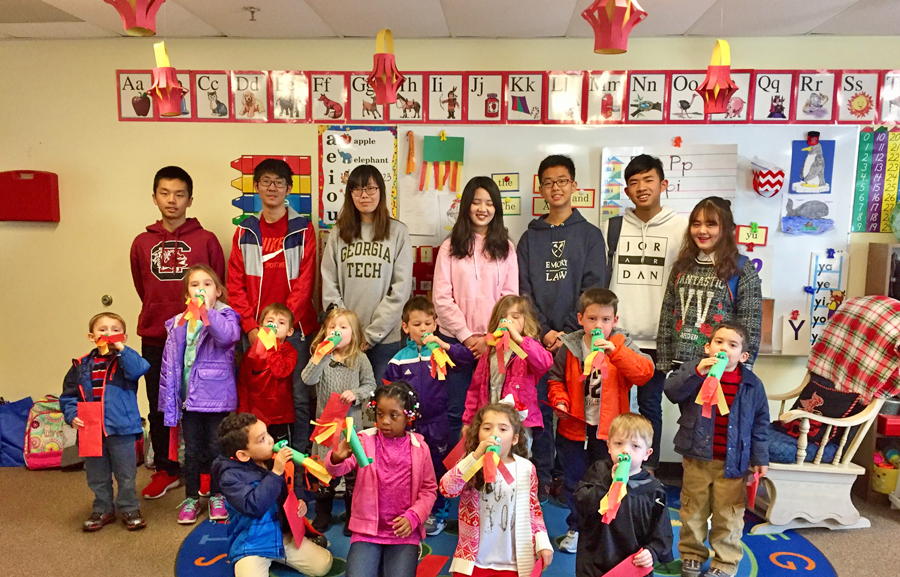 Mrs. Hardin's Class Celebrates the Chinese New Year with our International Students
The International Bible Class visited with Mrs. Hardin's four-year-old class on Friday, January 27, to celebrate the Chinese New Year.  Mrs. Hardin's class made Chinese lanterns and fire breathing dragons in honor of the celebratory traditions in China.  The Chinese students were able to teach the little ones words like "ni hao" (hello), "xiè xie" (thank you), and "zai jian" (good-bye) in Chinese.
It is a tradition in China for children to receive money in red envelopes from their elders to ring in the new year.  The international students wrote notes in English and Chinese to the four-year-olds to wish them a Happy New Year and put the notes in traditional red envelopes with chocolate coins.
Global awareness starts early at Gaston Christian School