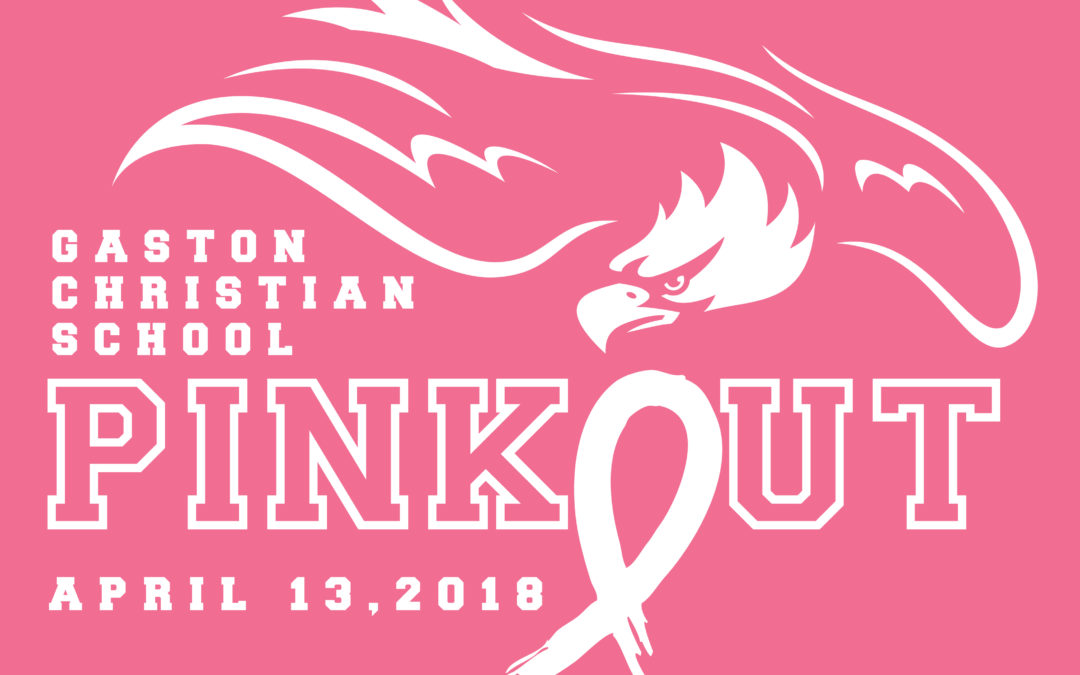 Gaston Christian School Pink Out night (April 13) ends a week-long fundraiser which we sell t-shirts, bake sale, (a portion of) concession and admissions at games, etc. to raise an annual donation to the Breast Cancer Research Foundation.
Order your PInkOut 2018 shirts from link to support this year's donation. PinkOut shirt sale is Feb. 19 – March 12.
Thank you and God bless.